5th Methanation Workshop: Program and Registration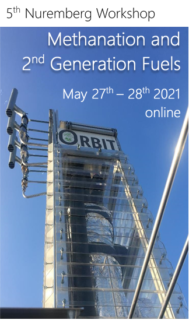 The program for the fifth edition of our 'Workshop on Methanation and 2nd Generation Fuels' on May 27th and 28th 2021 is fixed! Registration is now also open. This year's edition of the workshop will take place online and participation is free. We look forward to your attendance!
The links above are external and lead to the organizer's website.